Options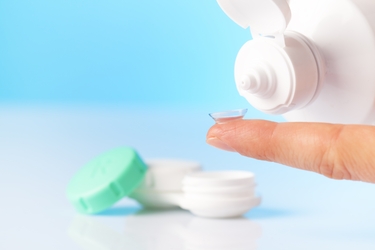 Hover over to see alternate image
Credit: Shutterstock
Here we will briefly discuss the various methods for correcting our vision, temporarily, and permanently using Mind / No Mind. As well as a a little more technical discussion on why our eyesight goes bad.
There are several methods to correct our vision, all of them are temporary, except one.
Glasses - Doesn't need an introduction, but do you know anyone who uses glasses regularly who has improved their eyesight? Optometrists don't repair our vision, they simply provide a crutch. For that we are thankful, but there is a time to part ways, and it is coming soon for us.
Contacts - Another "wonder" of the medical industry. Convenient and attractive are the selling points. Long term use of contacts (15 years) in my past has caused blood veins (visible up close over the white part) to grow toward the cornea. This is because contact lenses don't let our eyes "breathe" properly. A form of this is called conjunctivitis, except the blood vein(s) from overusage of contacts are semi-permanent / deeper. Semi-permanent, because I expect them to go away over time. At a recent check (late 2016) there seems to have been an improvement over time from when I first noticed them, but I don't pay too close attention to them. In other words, OVER TIME, I expect the whites of my eyes to be ALL WHITE - how they should be!! Also, marketed as "safe," putting an artificial solution (cleaning) on our eyes on a regular basis, in hindsight, doesn't seem all that smart. Contacts have been useful at various points of my life, but this is another thing I am leaving behind.
LASIK - A marvel of modern medicine which has been performed tens of millions of times, or is it? The idea sounds enticing, just zap your eyes and you have perfect vision, or close to it. Hey, if it worked for Tiger Woods, it must be ok. Read here too - says he was getting headaches from squinting. He also says eight years was pretty good before it changed. TW got a good financial and fame return, but as one gets older, how does that LASIK vision hold up? What is the value of that? And when you get rid of dark energy, you start to get younger, and eight years of good vision or a little longer with an "enhancement," is not really a long time at all. Is the drop off in his performance due to vision problems? Or the stress in his body that caused his -11.0 vision in the first place? Stress that hasn't been relieved. Europe stats - Consumer Digest 2015 summary - Lasik Complications - Celebrities
Celebrities with LASIK -- some dates for celebrity LASIK are - Kim Kardashian 2009, Lebron James 2007, Dwayne Wade 2011, Chris Paul 2016, Courtney Cox 1999 (plastic surgery horror story), Brad Pitt 2010, Richard Branson 2002, Jessica Simpson 2004, Nicole Kidman 2007, and so on... You'll find many testimonial videos, but remember, they are all SHORT-TERM! And again, only improve VISUAL ACUITY TEMPORARILY. No more rods/cones or stress relief. Funny how many of these lists don't mention the issues some of these celebrities have publicly voiced. Or the drop off in performance of certain athletes. Again, be careful what you wish for. Short term gain, long term pain. Search for CELEBRITY LASIK to see more or LASIK REGRET. LASIK was FDA (USA) approved in 1998. Searching in other countries may also be helpful.
I've met a few people who have had LASIK and one who had early PRK. All of them have told me they have issues. Some need glasses now for certain distances, one has night vision issues, and others have other visual disturbances or dry eyes. The reason the effects are temporary, is that LASIK or any other laser doesn't solve the ROOT problem, and the body instinctively wants to heal itself, and applying a laser to our eye is damaging it - even if there is a temporary improvement to visual acuity. One friend who had LASEK stated that he had no side effects after many years.
If you've had LASIK and you are wondering now could your body self-heal your corneas back to what they were and/or even better. The answer is: I don't know. Who wants to try?
If you've had LASIK, and have no side effects after 5-10 years, 15 years, consider yourself lucky.
OrthoK - Using a system of hard contacts, one can reshape their eyeball to focus light at 20 / 20 or better. One must wear these lenses daily at night, but are free during the day. The side effect of this is in forcing our eyes to be a certain shape even though they don't want to be that way due to our internal system / configuration. This causes other issues which you can learn about in the EYE UNIVERSITY.
Implants - Instead of contact lenses you put ON your eyes everyday, a set is implanted IN your eyes. Learn more on the Eye University page
Eye Exercises - There are numerous books that talk about eye exercises. We've read many of them and tried the exercises but they never worked for us. At best, they prevented our vision from getting worse.
Plus Lenses - This method is relatively unknown, but is best described in this Youtube video. Our opinion is that this method only alters the eyeball muscles (cilia) and not surrounding facial and neck / shoulder muscles. It is not permanent and requires some limited maintenance as he mentions. It also does not go all the way to optimal eyesight. He in fact notes his vision is not even 20 / 20 in both eyes. Doesn't solve presbyopia. And when we look at the video again, his eyes don't seem to be too "alive," but this is a subjective view on our part. Also, this method does nothing to very little in our view of improving the electrical aspects / optical performance of our eye.
Underpowered lenses - A simple way to partially implement the plus lens method is to wear underpowered lenses. by -0.25 to -0.5 or slight more (10%?). One person told us anecdotally that her vision improved from -1.75 to -1.25 using this method over an unknown number of years. We've worn underpowered lenses (as noted in PROOF page) and it stopped our vision from getting worse, but no noticeable improvement.
Mind / No Mind - Sometimes to fix something you must take an indirect approach. Our goal wasn't to fix our eyesight when we "discovered" Mind / No Mind, but one thing leads to another sometimes...
The ROOT problem: Our eyesight goes bad because of stresses on our body. That's it. But stress takes many forms. Many stresses we don't realize are affecting us because we have become used to them, we are used to being stressed and then using pain-relievers and pain-killers like aspirin, alcohol, nicotine, or caffeine to suppress the pain. And/or these stresses affect us gradually, a little bit each day. These forms includes the FOOD we eat or don't eat. The LIGHT we expose ourselves to or the LIGHT we don't expose ourselves to. The EMF ENERGY we expose ourselves to or that which we don't. The way we THINK about ourselves, the LIQUIDS we drink or don't, and the CHEMICALS we expose ourselves to, and the SOUNDS, including music, that we expose ourselves to. Also the SPORTS and EXERCISE routines we participate in, which twist our body and muscles in certain ways, think repetetive stress injuries. The latter also includes repetitive actions we do at work.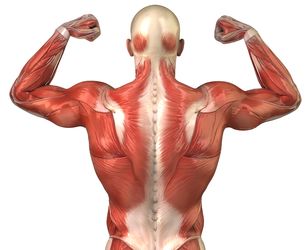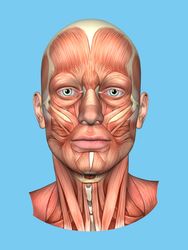 All of our muscles are connected. Strain and tension in one part will affect our eyeball shape (and overall electrical flow).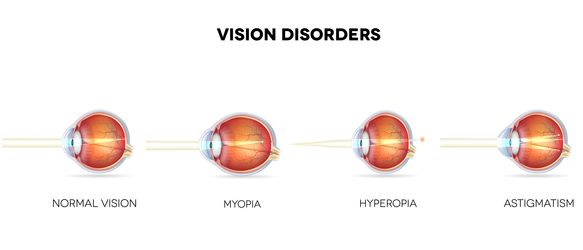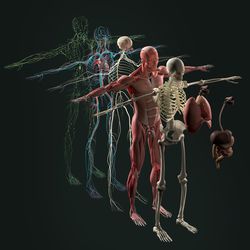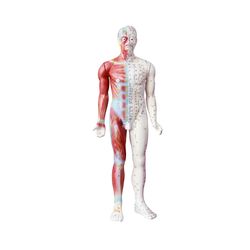 Understanding our own body's electrical system is key to improving one's health. This is an aspect that is poorly understood by the medical establishment and the public at large. In some Asian subcultures there is a better understanding of acupuncture and electrical signalling in the body, sometimes known as Qi. In the West, those who study muscles (Kinseiology) have a better idea of how things are connected (Check out the book - Trail Guide to The Body). Nutritionists focus on food, drug companies focus on chemicals. Few understand or even know about EMF, because if more people did, there would be a lot less people using mobile phones! Who knows the metaphorical story about the Apple? One has to learn from many disciplines to do this - it will come naturally once one changes how they think.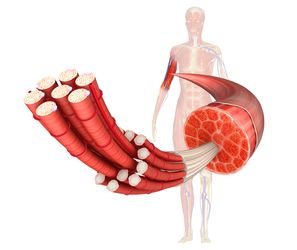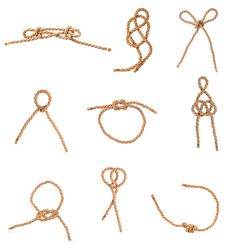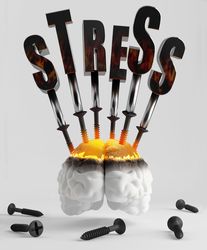 A masseuse may temporarily relieve some knots in your muscles (shoulders for example). But the only way to un-knot them all is to accelerate our self-healing capability. There is no way for an external person or for you to consciously know the sequence and order in which to - UNWIND - our twisted and tense muscle fibers. But, we have a built in mechanism that can do this for us. Just as our body heals a cut or a bone. It happens automatically. One just has to learn how to activate it. Find out how by reading the book.