Everyday Examples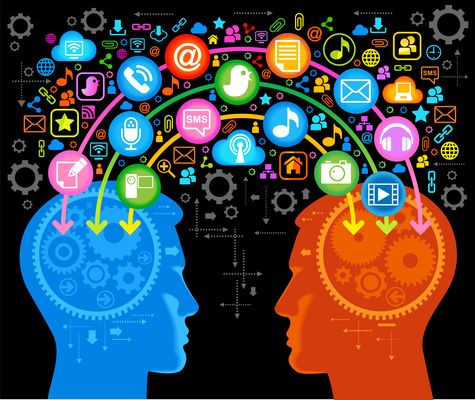 Credit: Shutterstock
Here is a partial list of more examples. Both theoretical and actual. I actually have MANY MANY more (better) examples but am withholding some of them for a possible future book. - W.C. Peace
Parachuting from 10,000 feet and Mom's Intuition - Many years ago a friend and I decided to go parachuting for the first time from 10,000 feet with 45 seconds of free-fall. I had told my mother that I wanted to do this earlier. How much earlier, I don't remember now, but it was at least several weeks, probably a couple of months. She told me she didn't want me to go. I never mentioned it to her again. So one weekend afternoon my friend and I went parachuting. It was a bit anti-climatic for me, I thought scuba diving was more fun. Regardless, when I came home I told my mom - "You're never going to guess what I just did." She answered more or less "Did you go parachuting?" My answer "How did you know?" She just smiled and I was stumped as to how she could have known as I had not mentioned anything about it. I never thought much more about that until writing this now, for now I understand how feelings & thoughts work! - W.C. Peace
Evil Store - You consciously avoid a store that you may have shopped at before - and you don't consciously know why. Or you have reservations about shopping there that you didn't have before. [You absorbed negative feelings in regards to a store from someone] The opposite could be true - Good/Awesome/Great store.
Supermarket Confusion - You are at the supermarket and you end up staring at a particular food item. You have conflicted feelings about whether to buy / eat it. Same would also apply at a restaurant. You have conflicting energy in regards to this one item. This is easier to notice when a new item appears.
Relationship Confusion - "He loves me, he loves me not." How often have you seen that thought in a story? You may be in a relationship with someone, and there is confusion despite all outward actions being positive, or negative.
Attractiveness Confusion - "She's hot, no she isn't." I remember growing up being attracted to supermodel Niki Taylor. Whenever I saw a photo of supermodel Cindy Crawford I would think to myself, I don't find her attractive. Actually, I thought she was kind of ugly - nice body though. (Beauty is in the eye of the beholder) Yet, there was a voice / thought inside me that would say "she's hot." It happened very quickly. Back then I didn't know anything about QE and would just dismiss the thought or think the opposite, or think - "whatever, whatever." Sometimes I would get a faint sense that it was my friend's thought. And it turns out...that's what it is/was! Maybe sometimes it was a real-time thought, other times delayed, only triggered when I would see a photo or poster of Cindy Crawford! Now... why did I find Niki Taylor attractive, or any woman in a 2-D photograph - that could be photoshopped, taken at just the right angle, etc... Oh right, that is another story. For I was once more superficial. Still am to a certain degree, but that is fading away...on the other hand, in a way I am becoming more superficial though - because I understand how to face read much better. And the face can reveal a lot about someone very quickly. As for PERSONalities, do you know the etymology of the word PERSON?- W.C. Peace
Random Knowledge - You watch a game show and you know the answer to a particular question. Upon reflection you realize, you have no idea how you knew the answer. Also works when playing a trivia game with friends. Or just answering any random question.
Jokes - In some instances, laughing at the same joke. Some might call QE, a shared meme.
Same Reactions - Upon seeing something, you and others have the exact same reaction.
Co-workers & teamwork - Another example of QE happening is when you are at work. As you get to know your co-workers, you may be able to intuitively know who needs what and when. Like a finely oiled machine, you just know. You are more efficient and working together.
Politician Example - People who run for political office meet a lot of people. Naturally, they want to get a majority of votes. So... they have energy from people who have different beliefs. And that's why some politicians end up being hypocritical and lying. The higher up the position in the political hierarchy, the probability is higher of more lies. Or more accurate, the wider the geographical area covered. So...what exactly do politicans do to absorb this energy? Would you like to know? It's hiding in plain sight. It's what everyone does to differing degrees.
Foreign Movies - you find yourself drawn more to foreign movies then local. Perhaps of a specific country. You don't consciously know why. Could you be connected to others who live in another country. Maybe you visited that country before or have friends / co-workers who watch certain movies. But, what if you don't? Oh right...there is another explanation for that. That will be in the Advanced Topics. This also applies to attraction to a specific movie.
Foreign looks - same as with movies, but people. Doesn't even have to be foreign...
Global Warming - Global warming seems obvious to you, but not to someone you know. Maybe they are connected to someone who lives in a place where it is getting colder at certain times of the year due to global warming - since the effect is not uniform. Such as someone on the West Coast vs East Coast. So, despite "evidence" to the contrary, the thoughts and feelings in this person go against the evidence.
Ethnic food attraction - some people eat a little bit of Thai food for example and they become addicted. Others, not so much. Vietnamese, Chinese....but how would you be connected to someone from those countries if you've never been there?? Do enquiring minds want to know? Read the book first!
Video Game Example - A couple years ago I was driving on a city street and I started having thoughts of "run em'over, run em' over." There were pedestrians on the sidewalk. I didn't want to run anyone over! At the same time, I was having flashes of images of a video game, as well as the name of it. Grand Theft Auto. A video game I have never played. I'd only "heard about it" (Random knowledge). I used to work at a retail store selling software. What I soon realized was that someone I was connected to on a quantum level was playing this game, which is fairly violent. I was hearing their thoughts. Probably delayed. I consciously had to stop myself from running anyone over. I had to over-ride these thoughts. These thoughts triggered when the scene in front of me more or less matched a similar scene in the video game. As video game realism has increased, the odds of this happening are easier.
To understand this more you also have to understand how energy dissipates, but that is another story. So, what if I was a person predisposed to violence? Or I lived in a certain environment. Say...like a terrorist, or would-be terrorist. And as this person I would certainly have no knowledge of QE or my deep inner thoughts and how it all works. Yet, I might have thoughts of "run em' over, beat them, kill them..." and so forth. Because as this person I might be connected to other people who play video games (or certain sports which use similar terminology or colorful language). I then think "God" is telling me to do something. Like when someone chose to run people over in Nice, France ? Or we could apply this same example to any number of other similar incidents - which we would classify as "terrorist." By the way - TERRorist is rooted in the word TERRa or TiERRA, or TERRain, anagram for word EARTh.
Meanwhile, elsewhere in the world, shareholders, programmers, and executives are making a ton of money creating these video games (or sports players on a field and crowds who are thinking the same about an opposing team). "Beat them, we gotta win, crush em', never give up!" It doesn't even have to be the same language, it is the feeling! So, our collective and individual thoughts contribute to terrorist acts, wars, murders, crime, do you get it? And maybe one of those acts affects one of these individuals. The thoughts come full circle. Maybe this doesn't make sense until you experience this for yourself!
Like father, like son - Son of Julian Assange (SMH - Australia) -- This also explains how certain children excel in the same sport as their father / mother.
Like mother like children - Research the children of Marie Curie.
Legacy of the Past - Former All-Star pitcher Esteban Loaiza pleads guilty to drug charges - Former All-Star pitcher Esteban Loaiza, who earned more than $43 million over 14 seasons, pleaded guilty Friday to federal drug charges in California. Read the article for the rest -- Another story of someone who made it to the big time, wasted their riches, and then fell on hard times? Let's look a little closer, but not too close. The article says Loaiza was born in Tijuana, Mexico. Tijuana is famous as a transit point for drugs and drug murders. Now without analyzing the reasons and ways he managed to blow through $43 million - agent fees and a marriage to a famous Mexican singer who was supposedly worth hundreds of millions of dollars - what happened? Could energy he picked up in his youth in Tijuana contributed to his actions later in life? How do feelings work? Read Quiet Freedom to find out!
God - Now you may have a partial explanation for who God is! And why there are so many defintions of who God is, as well as why many people talk about having a "personal relationship" with God. It is personal. God is the voices and thoughts of people we are connected to, as well as echoes of our own past repressed thoughts. As for the rest of the answer on who God is... who wants to know?
QE is everywhere...it just has never been well defined or understood by anyone, until now. We've just called it intuition, coincidence, psychic (twin) awareness, ESP, my alter-ego, subconscious thoughts, teamwork, the will of God, or some other term.